Peer Groups
Feminist Culture House's peer groups arose in response to the feedback and needs of those in our artist networks. The groups come together at least three times a year to share and develop tools of resilience and resistance, through the lens of their members' artistic practices and lived experiences. They are hosted by an artist and group member, who is paid to research, prepare, and host a certain number of sessions, before passing on the hosting responsibility to another member of the group.
If you're interested to join an existing group or would like to discuss the need for a new one—or if you wish to share resources or ideas in relation to them—please mail us.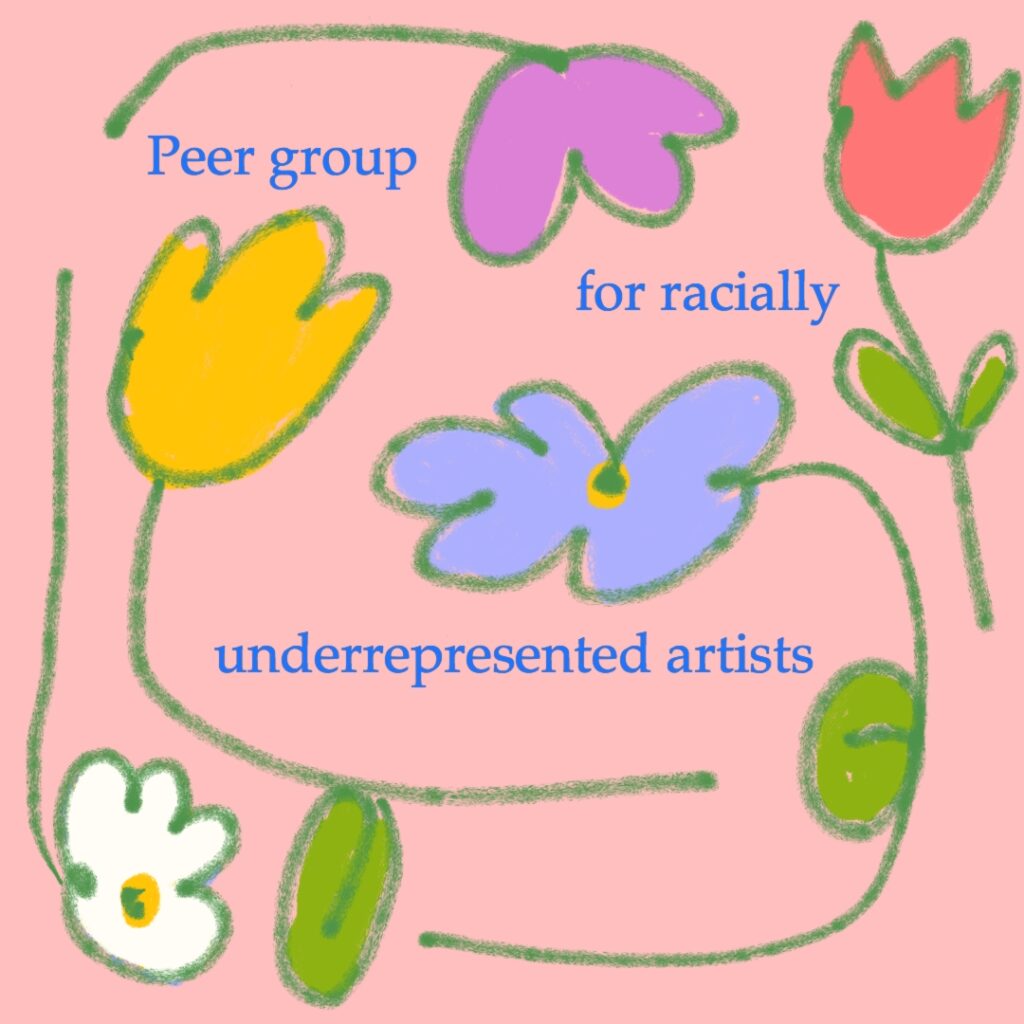 Peer group for racially underrepresented artists
This peer group is for racially underrepresented artists and arts workers. The group is organised due to a recognised need for safer spaces for supporting one another; for exchanging views and experiences; and for sharing discussions around art from various perspectives.  In 2021, the group is hosted by visual artist and DJ Gladys Camilo. Image by Gladys Camilo, 2021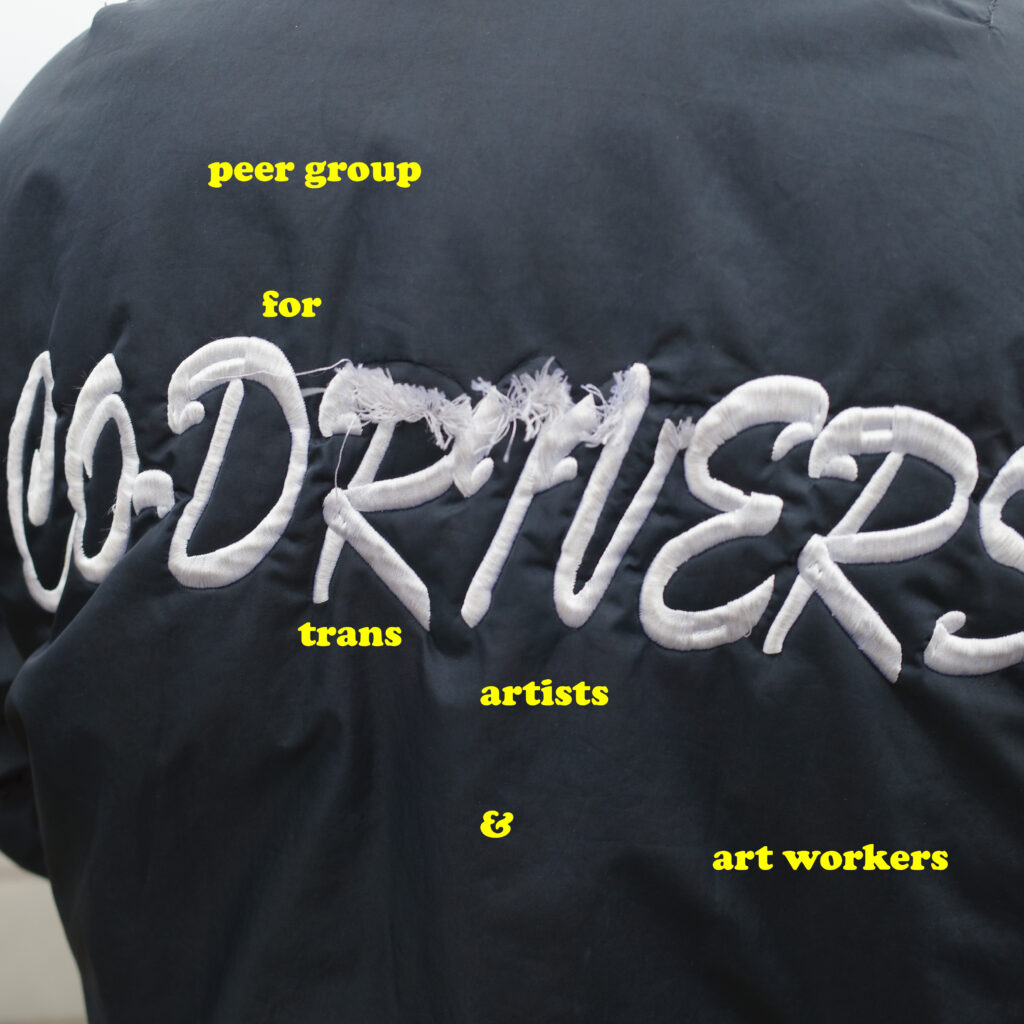 Peer group for trans artists and art workers
This group is organised due to a recognised need for safer and non-cis-centered spaces for supporting each other; for sharing discussions around the struggles we face in the Finnish art field; and for finding ways to collectively affect these issues. In spring 2021 the group is hosted by artist Jessie Bullivant.
Image courtesy of Jessie Bullivant, 2021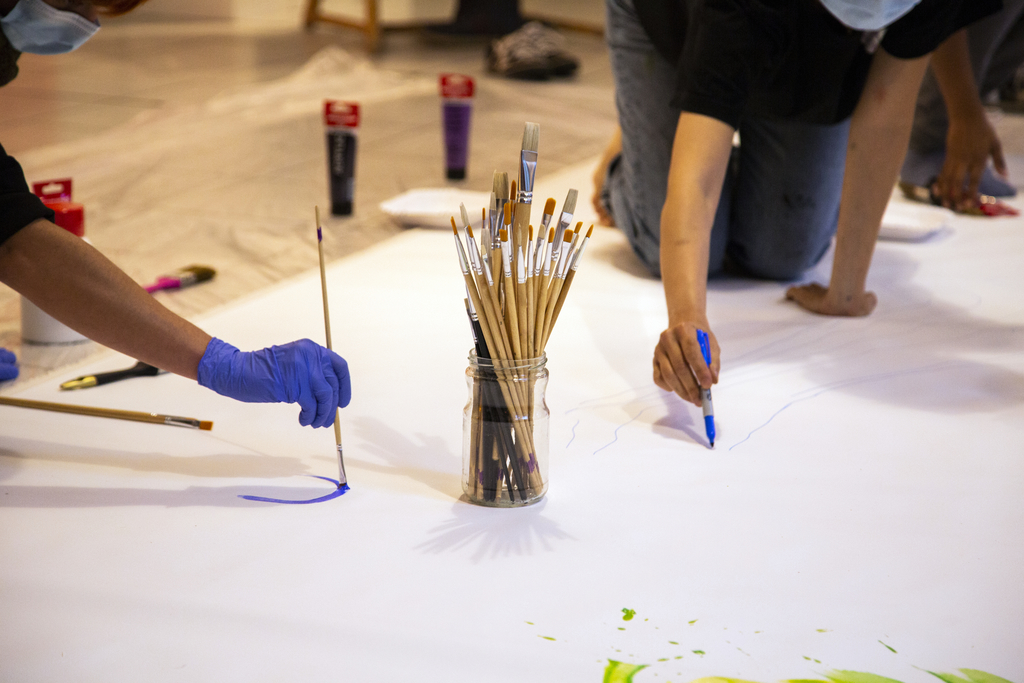 Peer group for art and cultural workers dealing with Migri (Finnish Immigration Service)
This peer group is for art and cultural workers dealing with Migri (Finnish Immigration Service).  The need for this group sprung out of frustration and tiredness when being faced with a system that is based on dehumanising language, mechanisms of control, and constant check-ups. In 2019 it was led by artist Martina Miño Pérez. In 2020, the group is reformulating its aims and being guided by artist and curator Zahrah Ehsan. Image by Samra Šabanović, 2020