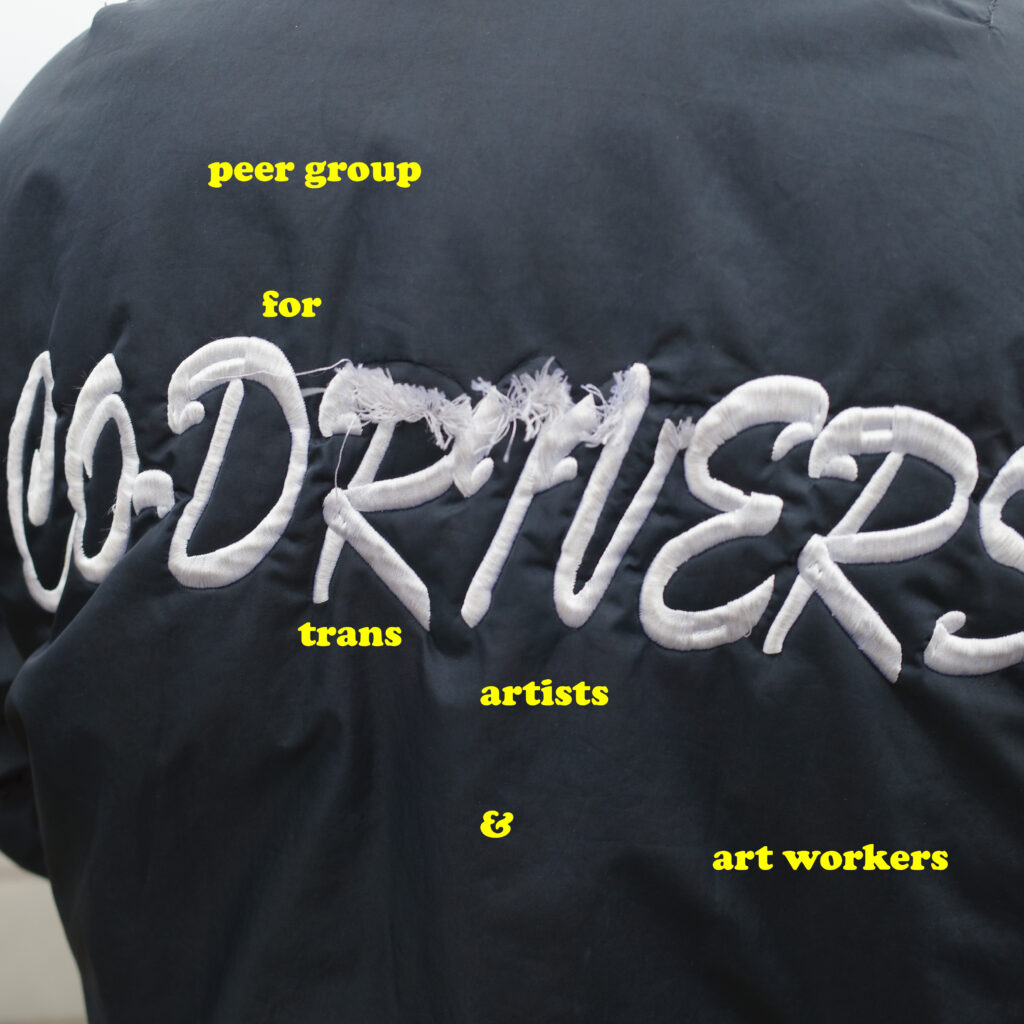 This peer group is organised by Feminist Culture House, together with a rotating host from within the group. The host for the spring and summer of 2021 is Jessie Bullivant.
In these sessions, Jessie will introduce some tools from their practice and some artists they find companionship with.
About the terms:
With the term 'Trans', we (the current Hosts Jessie & Orlan/FCH) refer to everyone who is not cis, even if you don't identify with the term Trans yourself. you are ___ enough, and this group is open to anyone who is questioning their gender.
The term 'Peer' is essential to this group. The group is organised as a form of community care: a safer and non-cis-centered space for supporting each other; discussing the struggles we face as trans artists; and for finding ways to navigate and collectively affect these issues.
You don't need to have any specific educational background as an artist, nor any specific level of professionality in order to join.
Particular levels of input and participation are not expected or required; An important element of the peer group is just hanging out together. Attendees can take part in ways that feel good to them; you will not be asked to talk about your experiences more than you want to.
How to sign up:
In order to make sure everyone joining has space to speak, the first 10-15 people  to sign up can join, depending on the session. The meetings are held in English, with Finnish translation provided if needed. We are also happy to arrange translation into Finnish/English sign language and/or speech to text; kindly contact orlan@feministculturehouse.org for any questions or if you're interested in joining the group.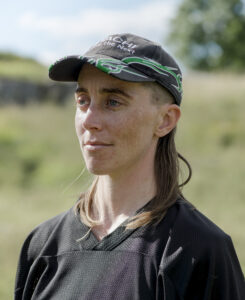 Jessie Bullivant
(they/them)
Jessie Bullivant (they/them) is a queer, Helsinki-based artist, writer and arts worker originally from (so-called) Australia. They completed an MFA at the Academy of Fine Arts (Helsinki, 2020). They are interested in how institutions are embodied. Throughout their practice, they keep returning to questions about how and why we perpetuate established, normative power structures. This sometimes leads to friction. But recently, they have found joy through their writing practice, which involves humour, poetry, and self-reflection. They are informed by legacies of institutional critique, reproductive labour, and queer and crip discourse. www.jessiebullivant.com
Read about the 2020 peer group for trans artists and art workers via this link
Read about the 2019 peer group for trans artists and art workers via this link