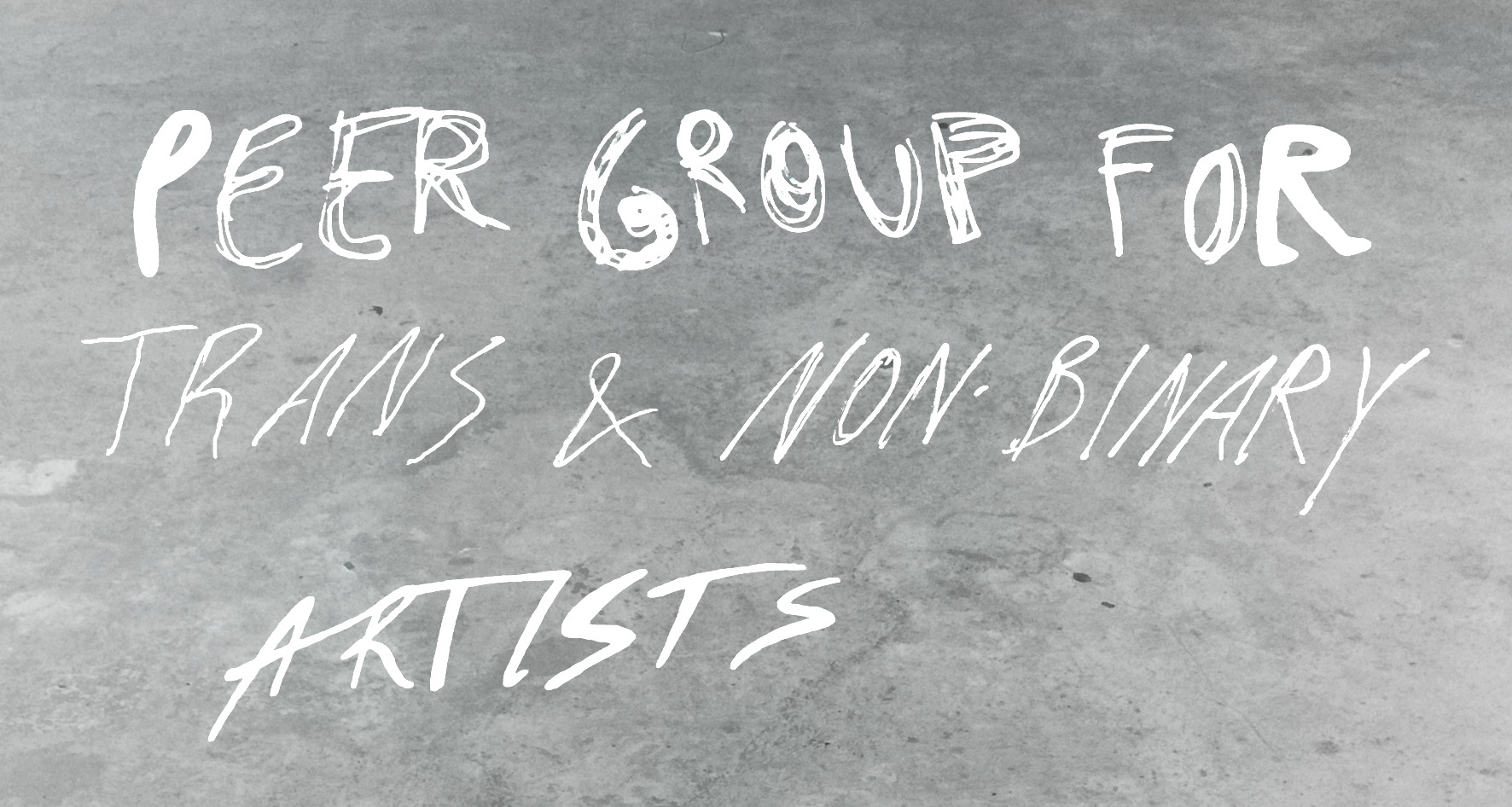 This peer group is for trans-, non-binary, gender non-conforming and other non-cis-gendered people working in the arts, including artists and other art workers questioning their gender. The group is organised due to a need for safer and non-cis-centered spaces for supporting each other; for sharing discussions around the struggles we face in the Finnish art field; and for finding ways to collectively affect these issues. There's no need to have any specific educational background as an artist, nor any specific level of professionality in order to be able to join.
The first meetings of the group took place in 2019 and were facilitated by artist Ana Teo Ala-Ruona. With their lead and guidance we have gotten to know each other, shared experiences, read, written, discussed and also just hung out.
The language of these sessions has been English, with Finnish translations available. The group at present is keen to try to find ways to translate to different languages when needed; more info of this will be available with events in 2020.
Meetings in 2019 and beginning of 2020 have been held at Museum of Impossible Forms. Currently the group has a changing facilitator, chosen from within the group, who takes care of a few sessions, bringing forth their expertise, ideas, ways of working, and wishes for the group's running.
Ana Teo Ala-Ruona is a Helsinki based performance artist and art educator. Their work focuses on queer and trans futurities, speculative fiction (=SF) and feminist pedagogies. Currently they operate mostly with embodied-SF-writing and speech performances dealing with topics of sex, queer ecology and gender. They are one of the founding members of Feminist Anti-racist Night School in Helsinki.
Image by Ana Teo Ala-Ruona, 2019