Here we publish art works that Feminist Culture House has commissioned, with information about the artist and the purpose of the commission.
Hayley Le (Shoot Hayley), series of photographs, 2020
Hayley was commissioned to document a demonstration for trans rights that Feminist Culture House was organising together with Pink and Black Helsinki and Islamia Queeristi. More info about the demonstration can be found via this link to our past events.
Image descriptions, all images by Hayley Le:
1. People in the demonstration 2. Maija Baijukya giving a speech and singing at the demonstration 3. People welcoming protestors from demonstration for human rights in Rojava 4. Person at demonstration with a non-binary people's flag 5. Wisam Elfadl from Islamia Queeristi giving a speech at the demonstration 6. Queen Selena giving a speech at the demonstration 7. Person holding a trans people's flag 8. People in the demonstration 9. People walking in the demonstration in Helsinki
Go to Hayley's website through this link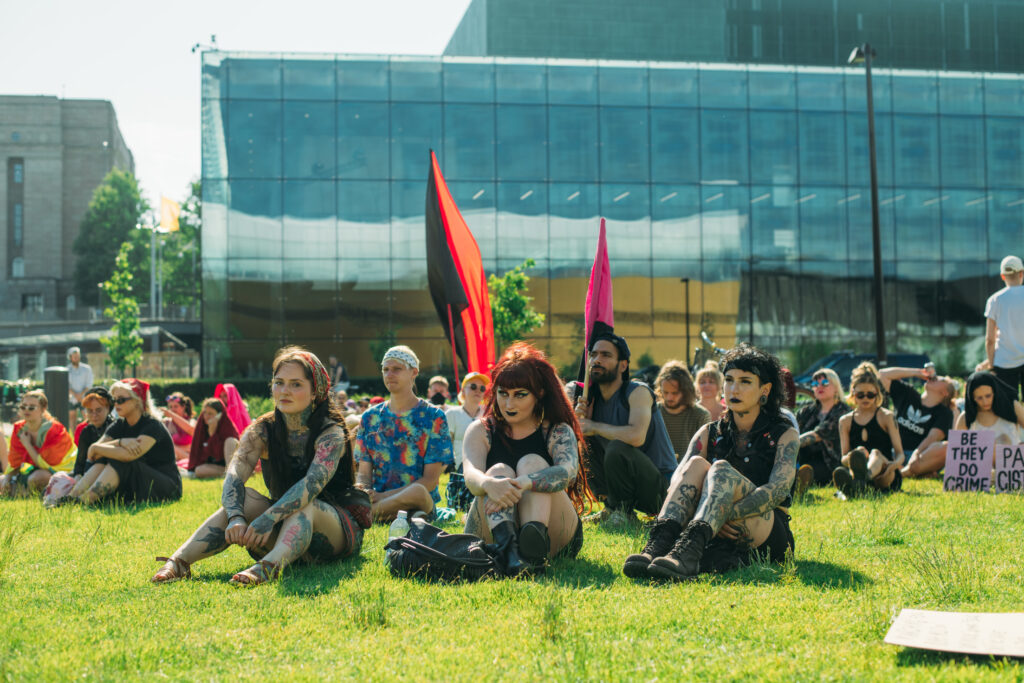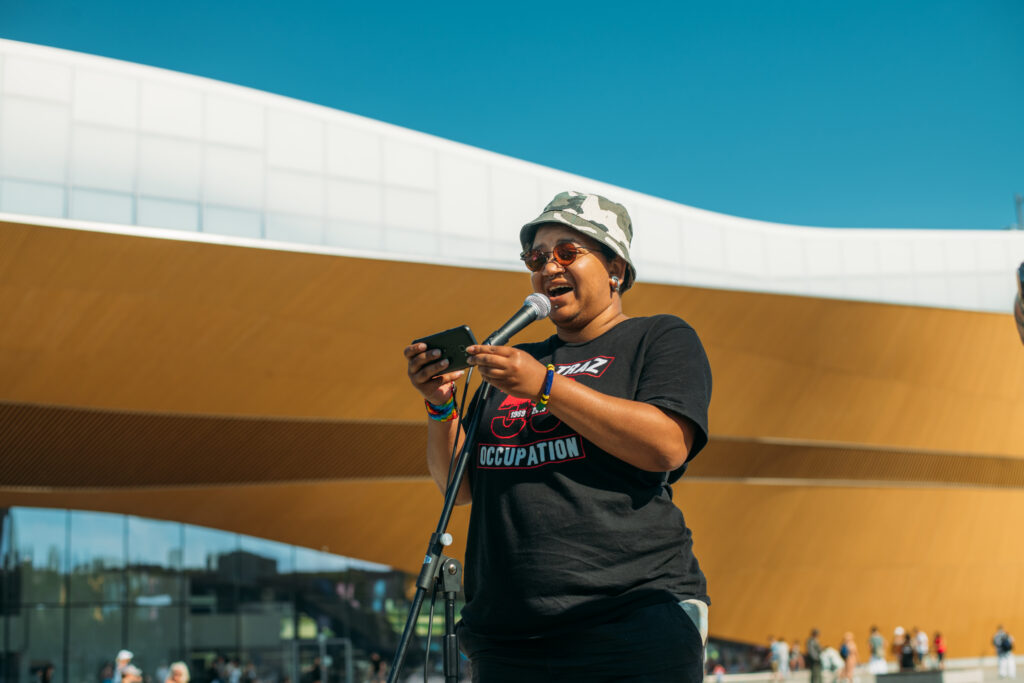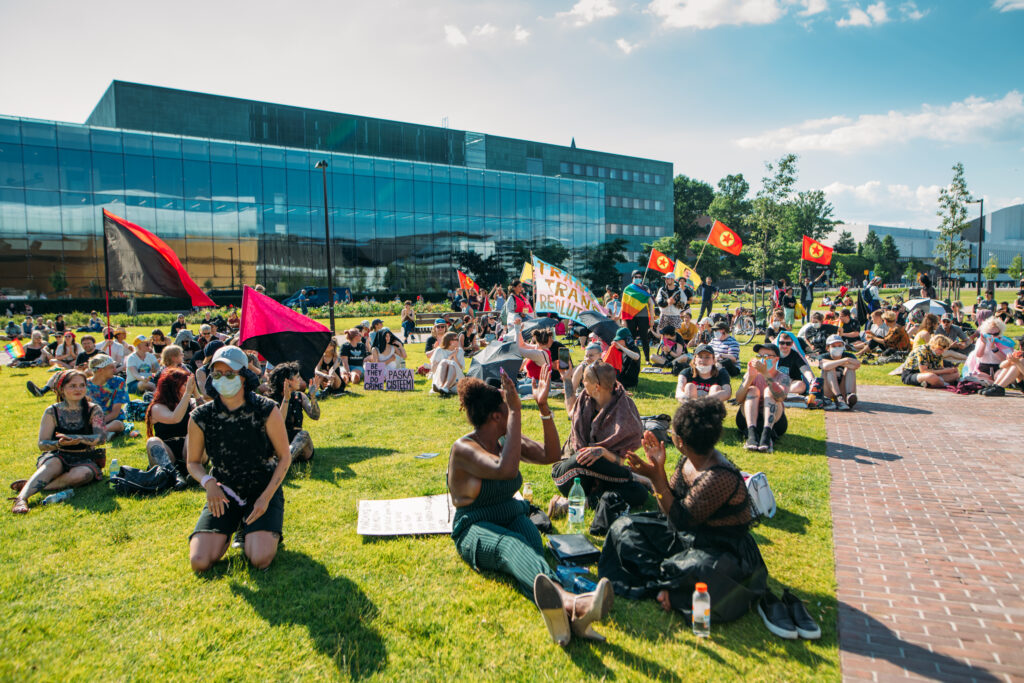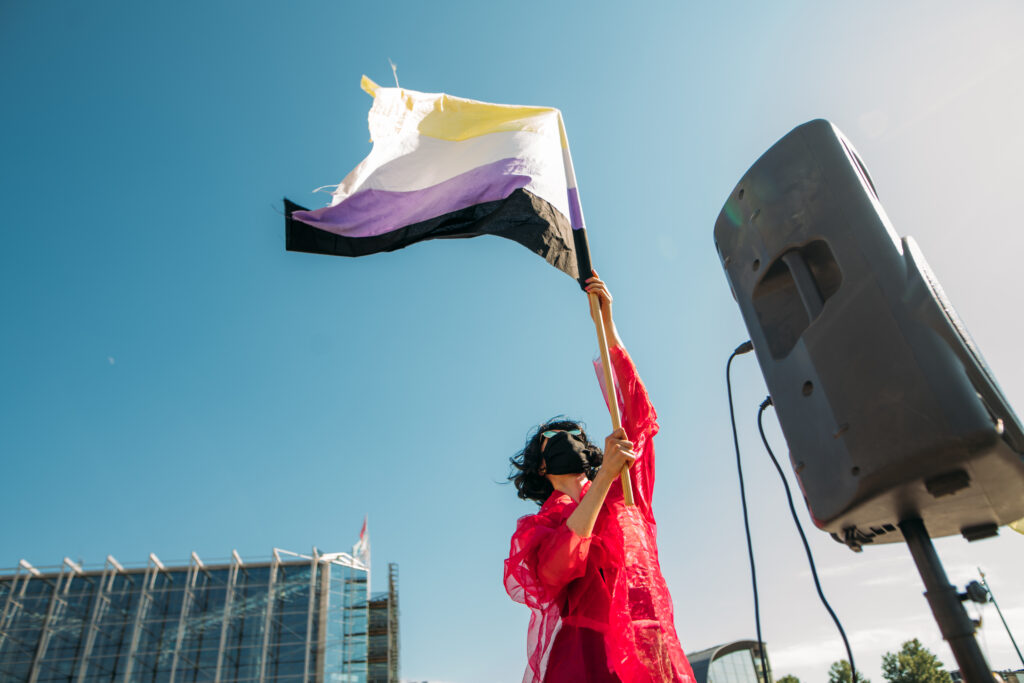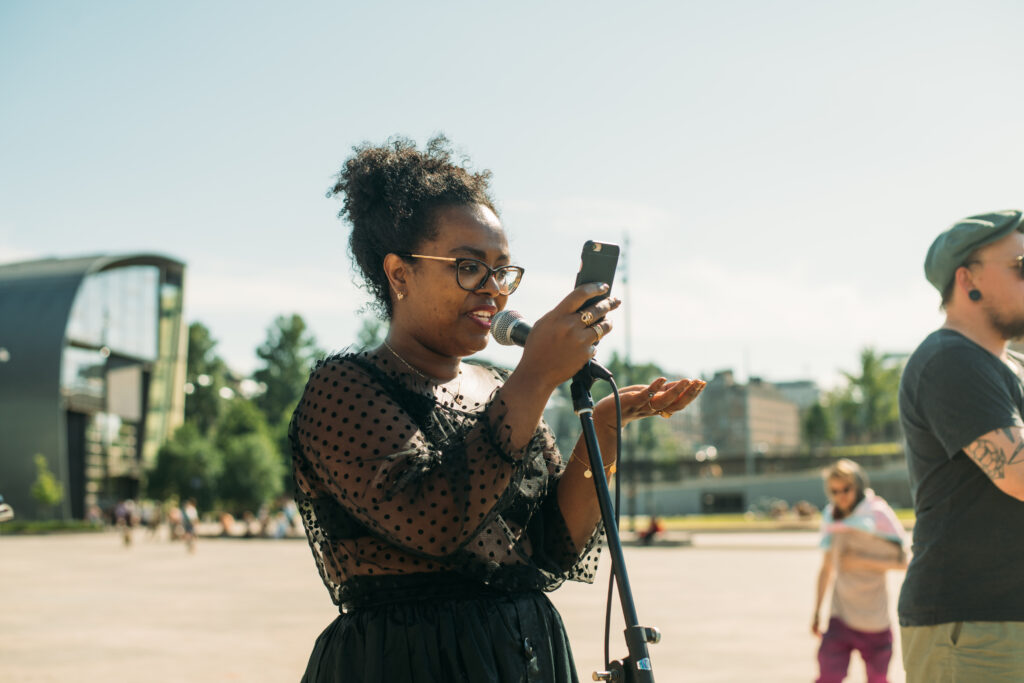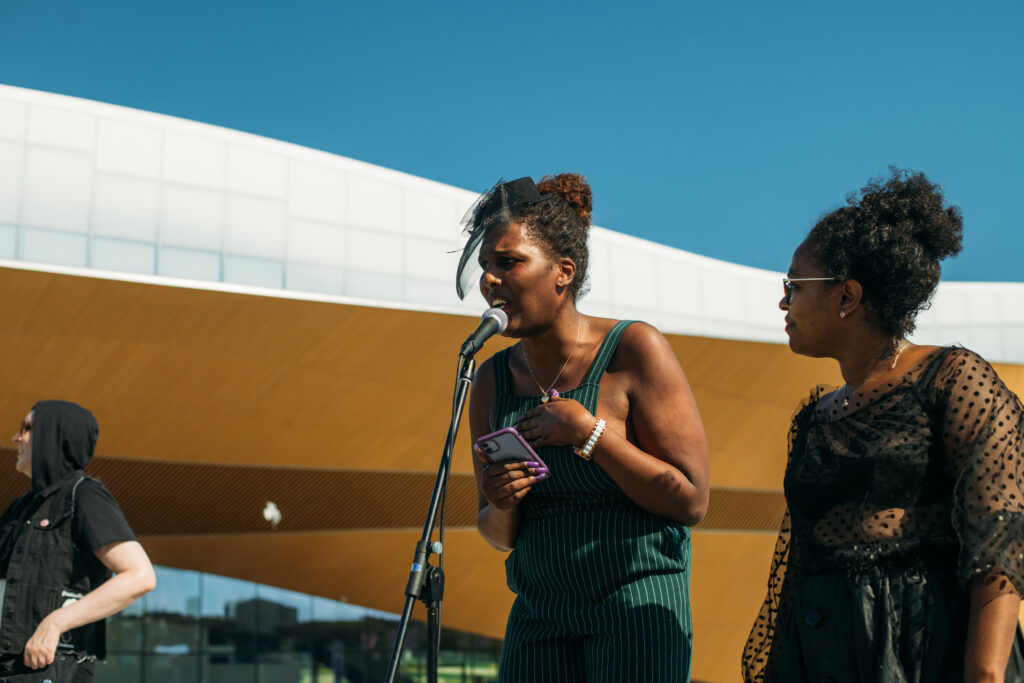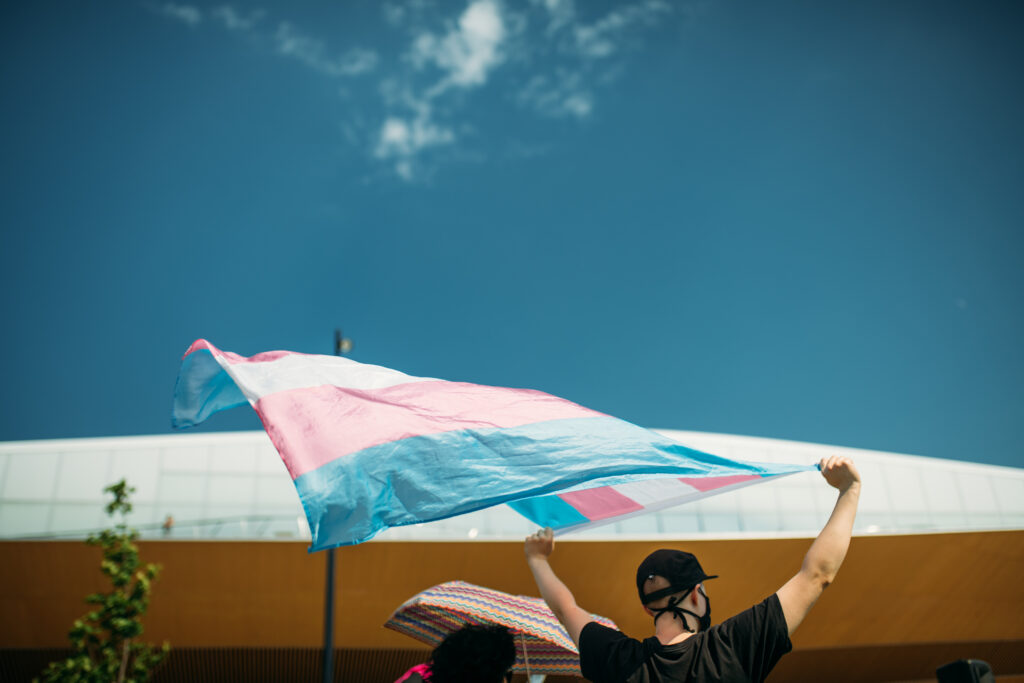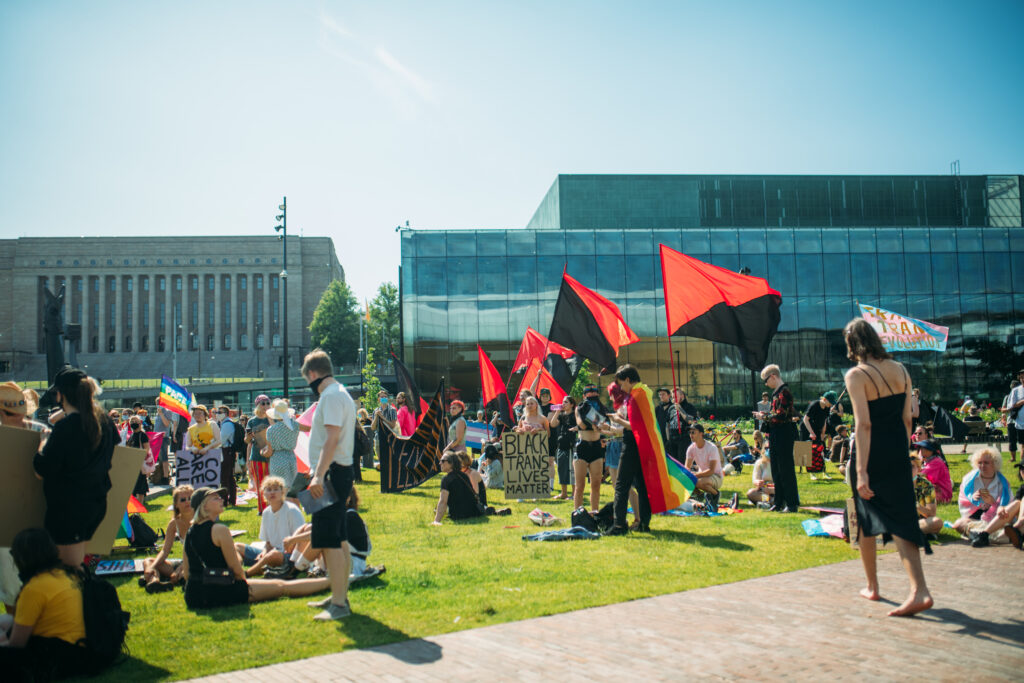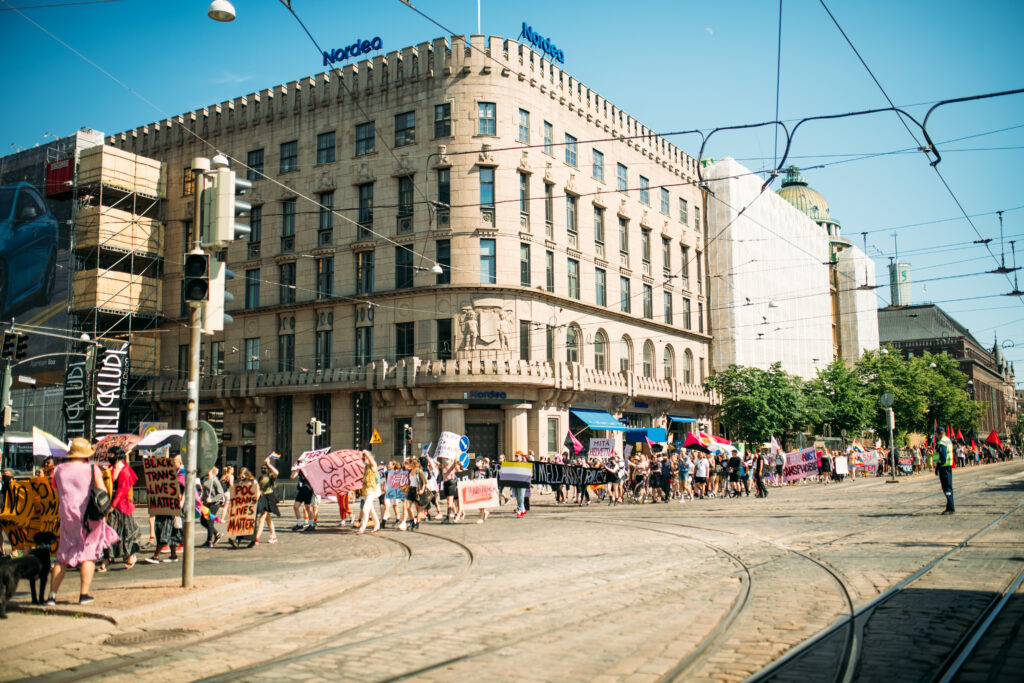 Edith Hammar, poster for demonstration, 2020
Edith Hammar made this poster for the demonstration for trans rights (mentioned above). This was not a commission by Feminist Culture House, but one part of the collective effort by the demonstration organisers.  The poster was sold to gather funds for the costs of the demonstration and for a future fund that will be opened in Helsinki, to cover accessibility costs of anti-racist & feminist demonstrations. We will publish more info about this when it's available.
Go to Edith's website via this link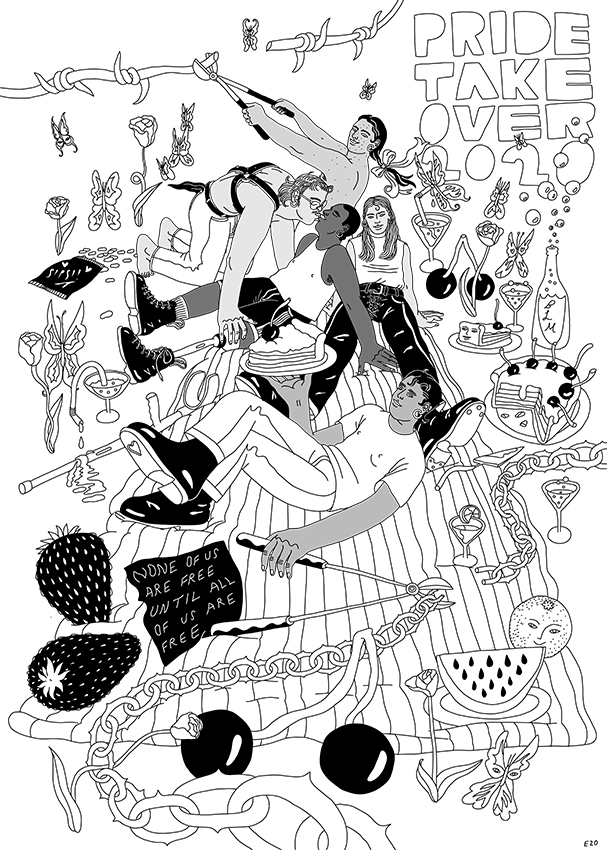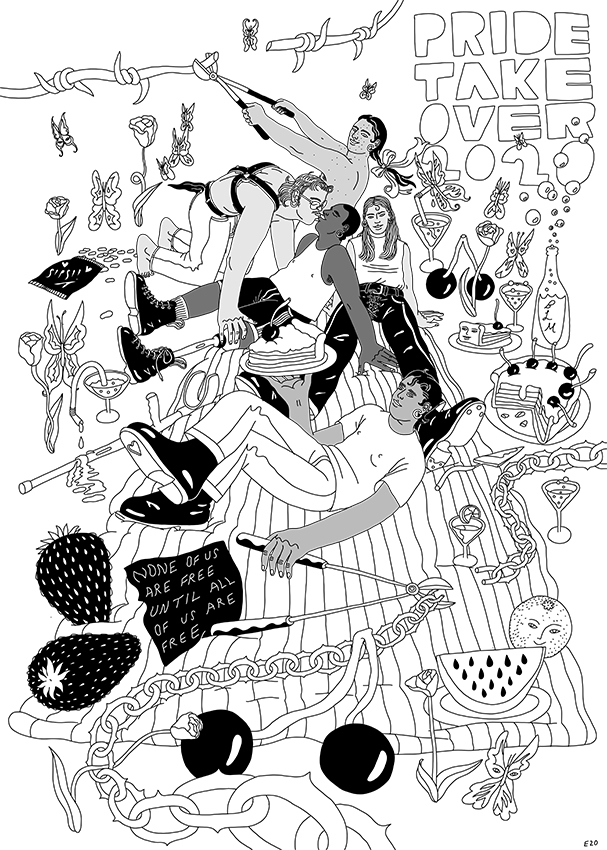 Pii Anttonen, comic strip, 2020
Pii was commissioned to make a comic strip as an illustration for an article Feminist Culture House was invited to write for a publication on collaboration by Third Space collective. More info about the publication will be available on our site in autumn 2020.
Go to Pii's website through this link