Exhibitions
What's the Use of Intersectionality? Summer 2021
Read more here on our site about this exhibition
Midsummer Rose, Summer 2020
Read more here about this exhibition
Events
Status Queer, 2021-22
Status Queer (link here to SQ website) is a Gothenburg based non-profit that injects new energy into the city's LGTBQIA+ community. In 2021, SQ invited Feminist Culture House to be part of ​​The Queer Agenda, which is a network of LGBTQ+ artists, activists and community builders from across the Nordic and Baltic regions. The discussions we had within the network were going to lead to a workshop by FCH at an SQ event called Spark plug. However, due to Covid, FCH wasn't able to travel to Gothenburg for the event, and the workshop has been postponed to 2022.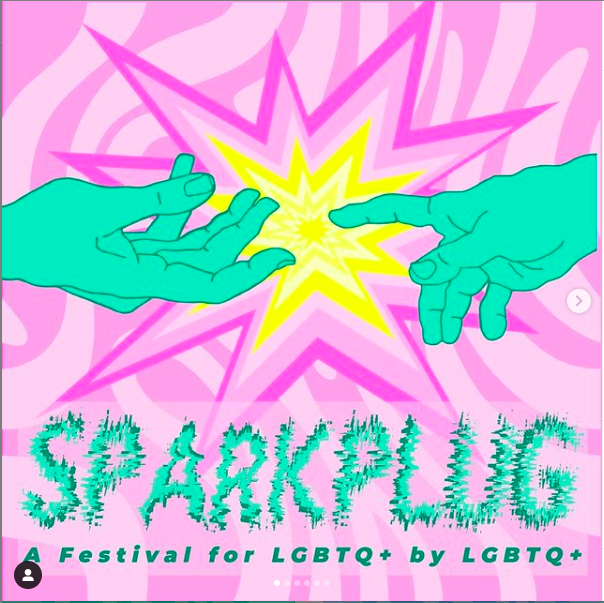 Poimu Mixtape
Poimu Summer Mixtape 2020 is an online playlist, which shuffles together works and processes from artists, curators, cultural workers and researchers working in the feminist and antiracist workspace Poimu. More info via link to Poimu.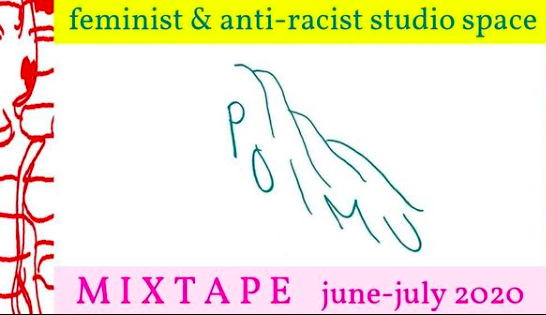 Launch of Selvät sävelet, Autumn 2020
Selvät sävelet launch
We celebrated the launch of Selvät sävelet publication on the Nov 20th 2020 with an online event, hosting a screening of short film Happy Birthday Marsha! By Tourmaline and Sasha Vortzel, and a party bingo by Horseboy95 with gifts from Sateenkaarikauppa, Nomenescio, Harakanpesä and Femzine London. The streaming was filmed at Loukko, Helsinki.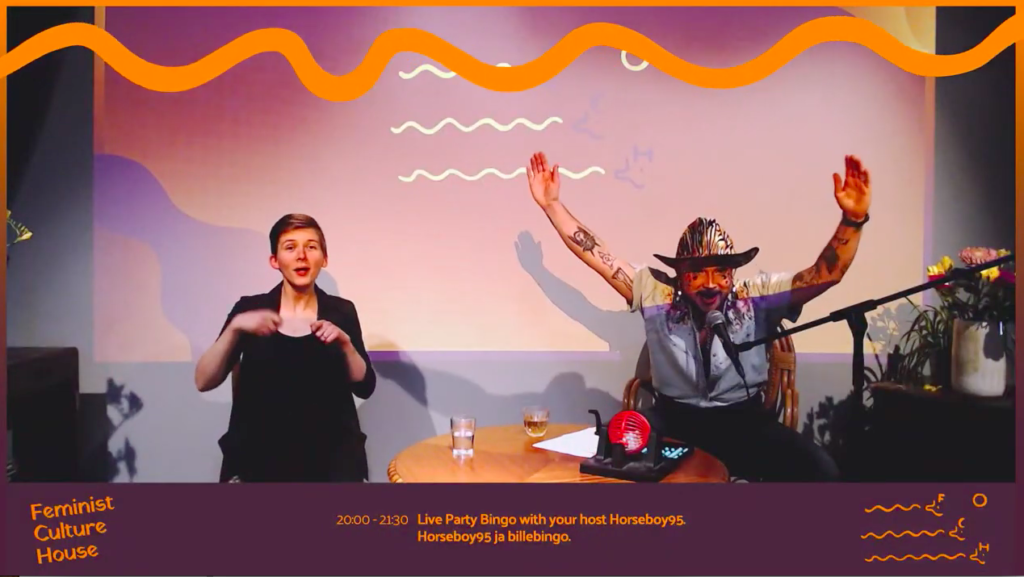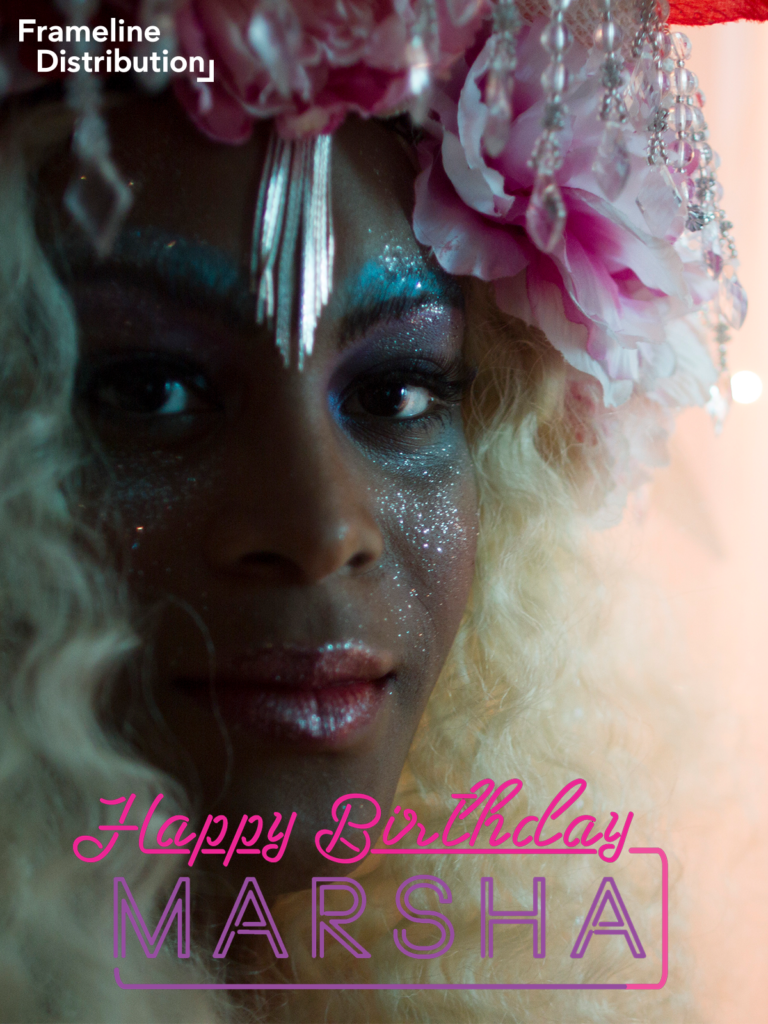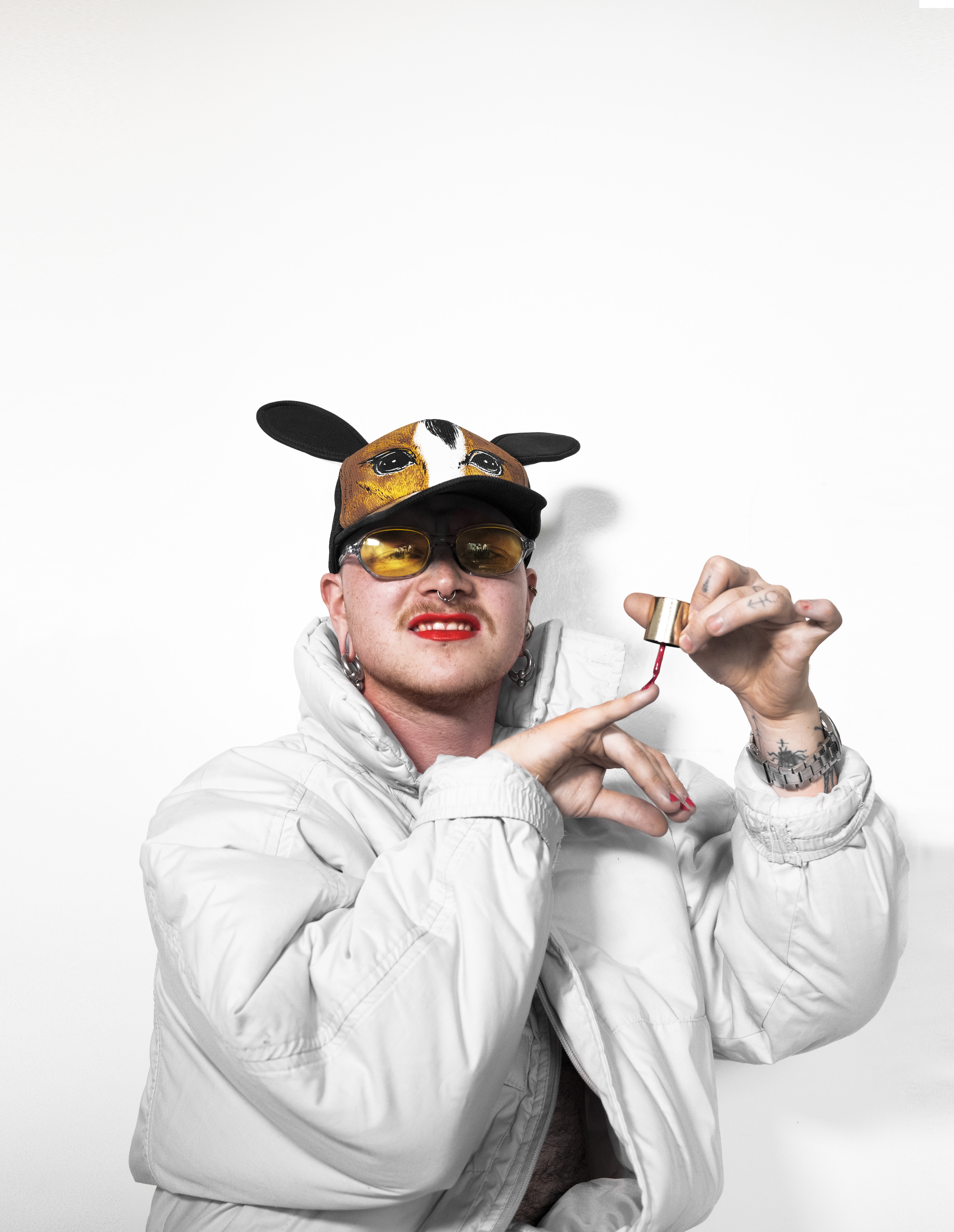 Care Practice: Recipes for Resilience, Summer 2020
FCH gave a short talk together with Mandy Harris Williams from Women's Centre for Creative Work as part of an online event, organized by the LA-based Gas Gallery and coordinated by curators Ceci Moss (Los Angeles) and Jenni Nurmenniemi (Helsinki). In preparation to the event, we made this recipe: Cocktail for Moments When Celebrating Feels Good
We wanted to share the work we had done in planning the culture house and also involve our peers, and learn from others. We invited anyone interested to come and visit us during the open studios—to share; learn about us and the Feminist Culture House; give feedback; and possibly lay the foundations for joining one or many of the several networks of sharing and support that we are working towards.
We presented our blueprint for the Feminist culture house, which continues to grow, along with our work.
We prepared dinner: talking and exchanging ideas took place while eating lentil soup, beetroot hummus, salad, and bread around a table, before visiting our workspace after the meal.
Bring back the brick! Pride takeover, Summer 2020
Together with Pinkkimusta Helsinki and Islamia Queeristi, FCH co-organised a demonstration for trans and queer rights in place of Pride 2020. The event took place on Saturday 27 June in Helsinki, with speeches from Queen Selena from Wasla collective, Wisam Elfadl from Islamia Queeristi and artist Maija Baijukya. Here are links to the Instagram sites of Pinkkimusta Helsinki and Maija Baijukya, and to the website of Islamia Queeristi.
Photos from the event by Hayley Lee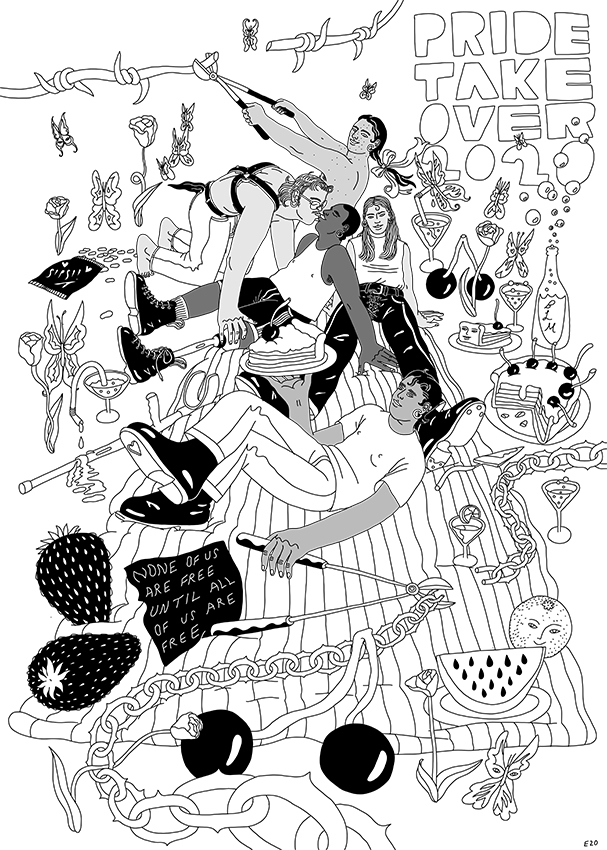 Poster by Edith Hammar. Posters were sold to create a fund for accessibility of feminist and antiracist demonstrations in Helsinki. The fund is under work by a collective of activists, and foldable chairs that were bought for it can be borrowed for free for demonstrations from Loukko.
Open Studio: Oodi Library, Spring 2019
For the open studios at Oodi Library, we rolled up our blueprint and hung it up on the meeting room walls. Two pop-up open studios brought our project new audiences and helped in establishing new relations. Meeting people outside our feminist network gave the Feminist Culture House plans new angles, and made us reasses our ways of thinking, organising and sharing.
The open studios generated an even more generous and abundant blueprint, and also, a couple of learnings about organising as a collective.
Workshop: FEMF: How to organise with feminism?, November 2018
A shared open workshop on building a feminist (art) organisation. How to build a feminist (art) organisation? How to balance hierarchy, power, responsibility and care? Is it better to organise for a small group and stay on top of safety, or aim to remain open for as many people as possible? How to make space and safety for difficult conversations? Does a feminist organisation need borders and if so, how should they be built? How to create a structure that allows movement, change, development and liquid existence?
The workshop was organised in collaboration with FEMF, Feminist Forum in Helsinki.