Artist Lintu Lunar designed the visual identity of our exhibition by creating this artwork. You can also see this work in the Stoa courtyard, along with the coloured information vinyls designed especially for Stoa's windows.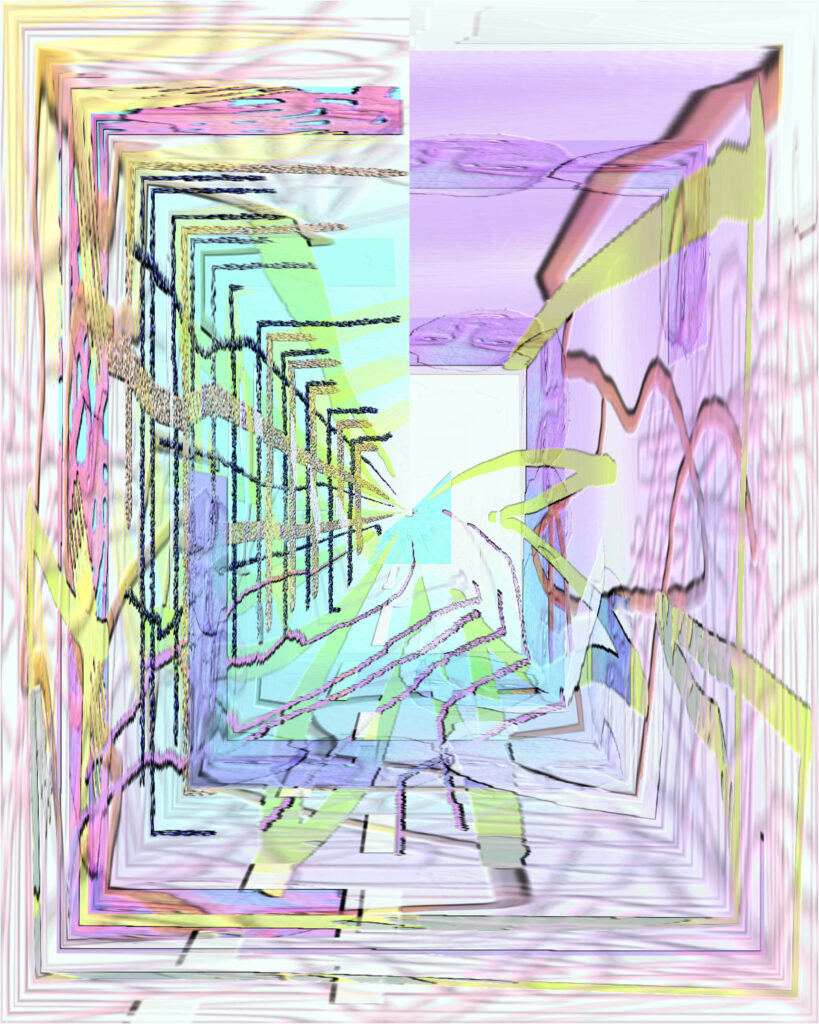 Lintu Lunar
Emphatic Mirroring, 2021.
Digital image.
Lintu says: "When creating this image, I thought of the possibilities that were in the air when the internet emerged, and it seemed like a free platform for everyone—a new chance to occupy space and create much needed communities. Everything felt connected. Since the wild early era of the internet—which I have to admit is a bit of a paradise myth for me since I was so young back then—the internet has become very restricted, and contains some very dangerous monopolised power. I have a secret wish that someone would just shut down the whole system so we could start from the beginning and create a love code. Empathic Mirroring is a representation of that exact moment when we will collectively plug out and swirl into the unknown, holding each other while stepping into a post-internet queer fantasy."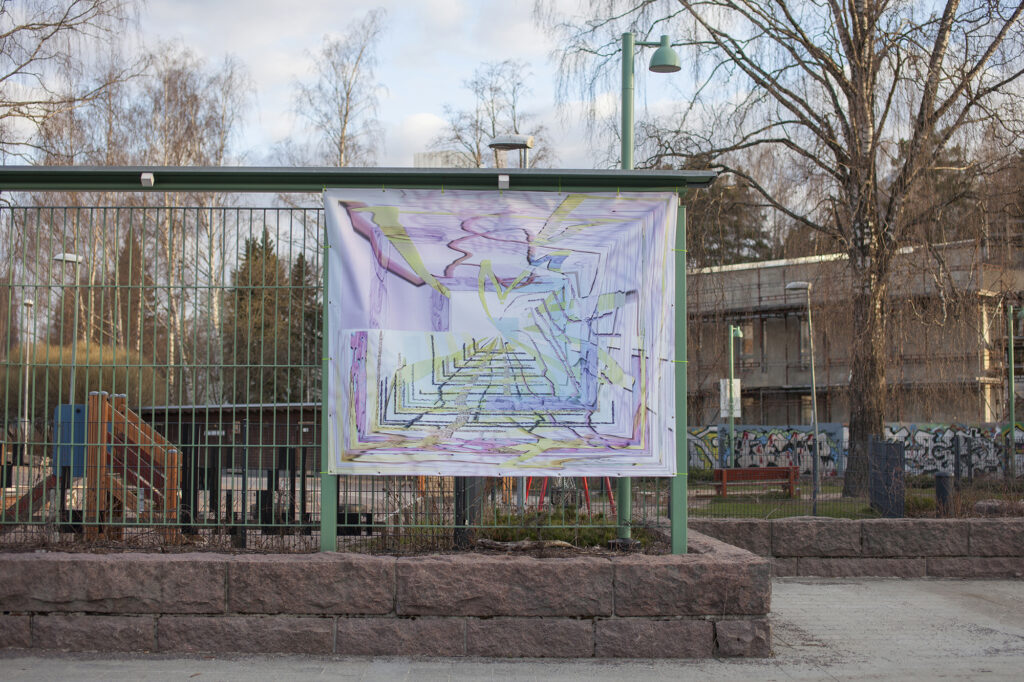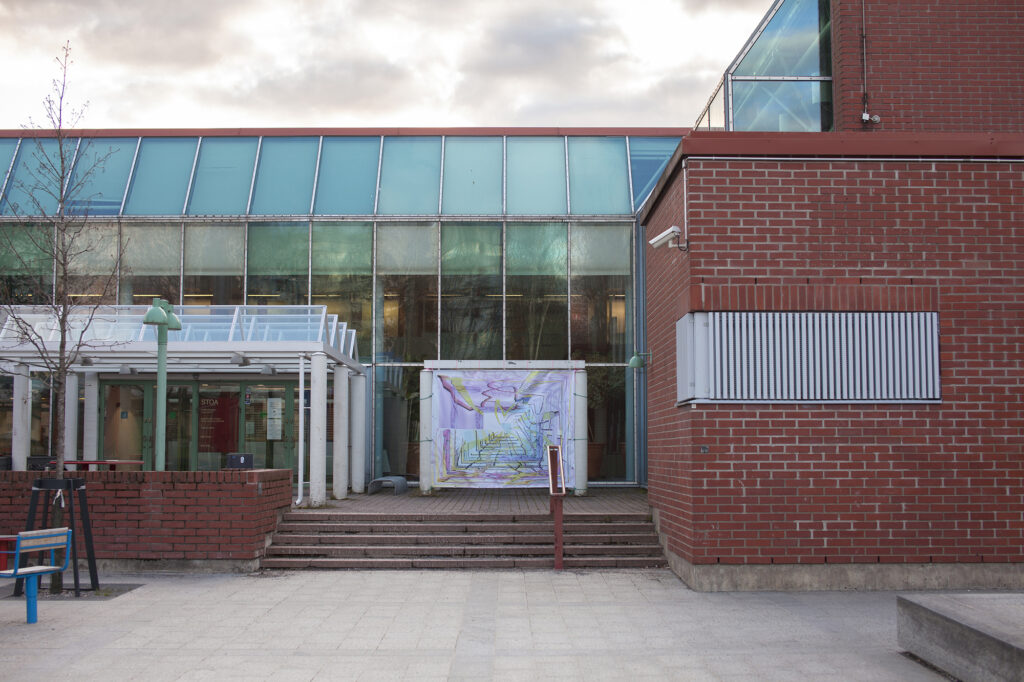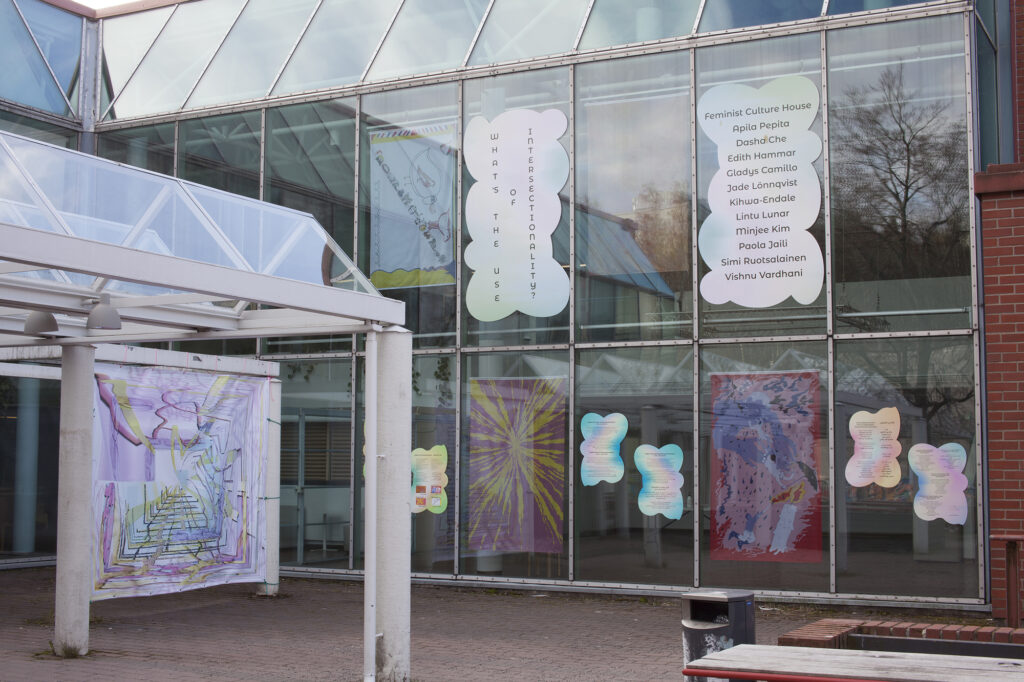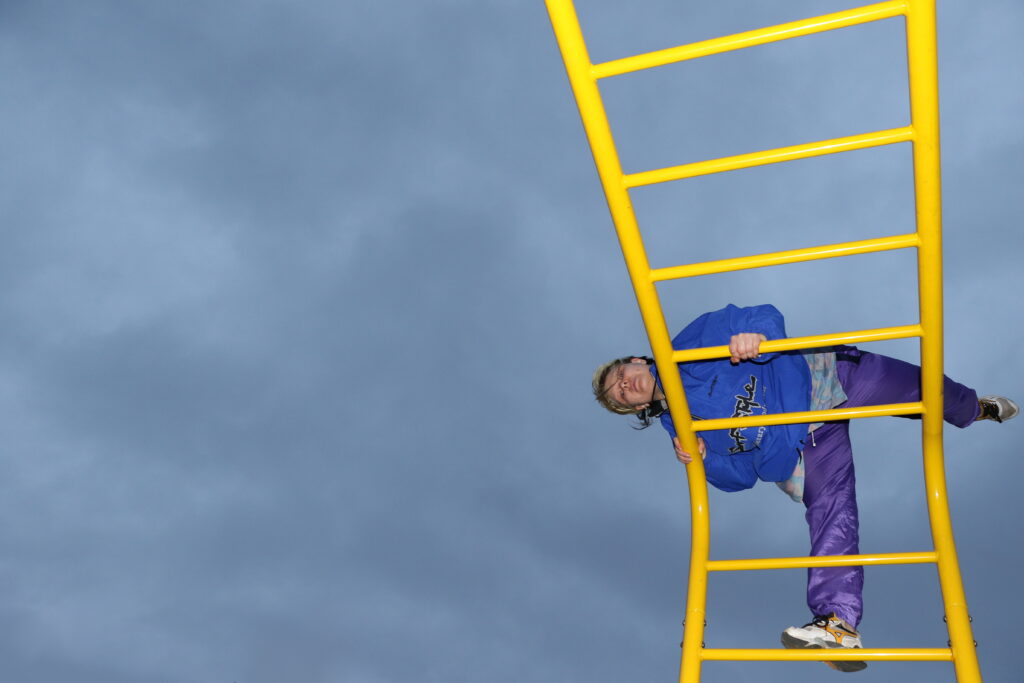 Lintu Lunar (they/them) is a Helsinki-based musician, composer, and performance artist. Their practice involves creating spaces varying from vulnerable and sheltering, to glitching and distorted. Lintu's newest sound piece—Touch Me While Falling—has already been selected by Sounds Queer Collective to be presented in the Gentle Together exhibition in VBKÖ gallery, Vienna. Currently Lintu is working on their second short album—Love Letters—and their solo performance META(LOVE)FANTASIES 2.0. Both pieces dig deep into queer philosophy and non-binary rituals while exploring the moment of collapsing.