FCH in conversation with Islamia Queeristi
On 20 May at 2pm Finnish time, as part of the exhibition What's the Use of Intersectionality, Feminist Culture House speaks with Wisam and Mire, Co-Founders of Islamia Queeristi. The conversation will be live streamed and archived on this site, link coming!

Image: When The Night Falls / Kun Saapuu Yö. Image courtesy of Mire Mroué @thequeerdomofgod
Wasla وصلة is an intersectional form of collaboration founded by two women with a Muslim background: Wisam and Mire.
The collective's values and activities are based on anti-racism, intersectional feminism, and safer space policies. Wasla is the first collective in Finland to promote the visibility of LGBTQI-inclusive interpretations of Islam, and whose activity is planned, implemented, and led by queer, trans, and non-binary Muslims or people with Muslim backgrounds.
Wasla is currently leading the project Islamia Queeristi [Islam in a queer way], funded by Kone Foundation. Their main goal is to increase knowledge of diverse and LGBTQI-inclusive interpretations of Islam in Finland. They do so through art, photography, and writing.
With its decolonising and queer point of view, the project challenges prevailing notions of Islam as the manifestation of a monolithic, cis-hetero patriarchy, and shines a light on the queer Islamic voices that have so long been silenced.
Wasla collective is also part of BurãQ association, whose goal is to support the welfare of LGBTQI Muslims or people of Muslim backgrounds, and to better their position and visibility within Muslim communities in Finland.
This conversation will be documented by artist Dasha Che. Dasha's work will be visible on our website after the conversation has been live streamed.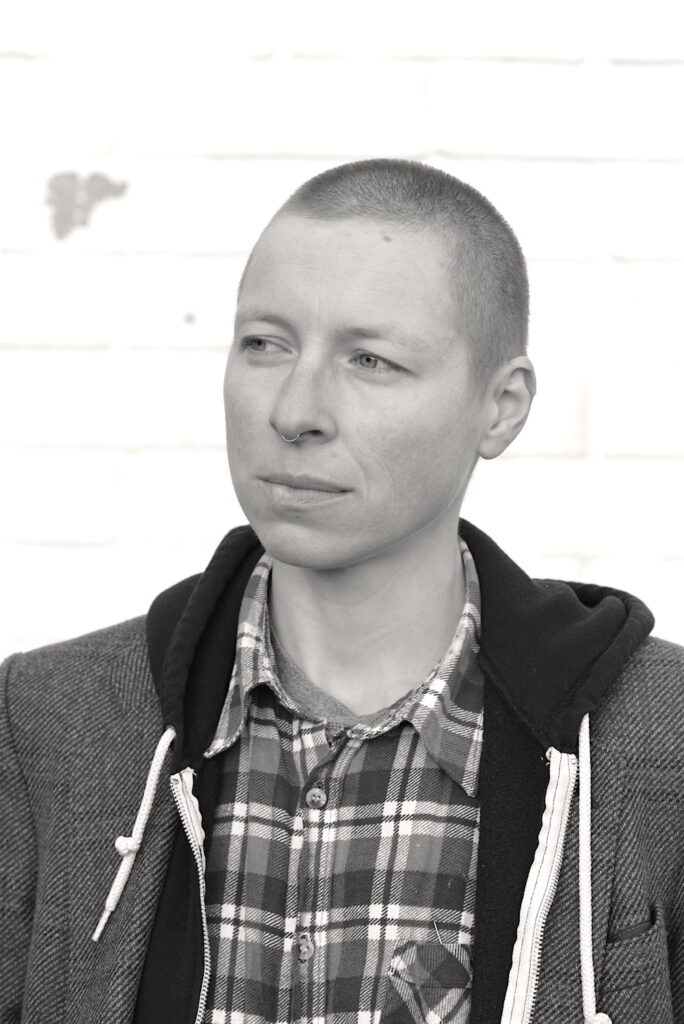 Portrait of Dasha Che. Photograph by Marko Morila. 
Dasha Che (they/them) is a Russian-American gender nonbinary artist. As a dance artist, activist, and educator, Che is committed to creating accessible art spaces that uplift and empower those whose voices have been previously silenced. As a performer and a researcher, Che currently works with queer, 'undercommons,' and other-than-humans' corporeal memory; estrangement and foreignness through reading philosophy; economics science fiction; giving presentations; wandering around; writing scores; and making solo and collaborative performance work. As a visual artist, Dasha works with their queer (non dominant) hand to document the traces and surprises of daily life.