The flagpoles in Stoa's courtyard exhibit a rotating group of artworks which represent the artists' understandings of intersectional feminism.
You can see this artwork by Gladys Camilo from 19 May–6 June. 
Gladys Camilo
The Spider's Nest, 2021.
Digital Image.
Gladys says: "I wanted to create a design that is inclusive to all, and that can be easily identified and replicated. I chose a sunburst pattern consisting of many beams radiating from a centre—an abstract representation of a spider and its web, which symbolise power, growth, and the ability to construct one's own reality. Concurrently, the sunburst pattern also illustrates the many intersections a person can have. The pink colour for the foundation of the flag represents self-love and care for others, and the yellow colour within the sunburst pattern represents joy and hope.
It is a flag I designed speculating for a more inclusive and caring future, with the idea that our actions are continually constructing the spaces in which we function; how will standing up for inclusivity alter our realities?"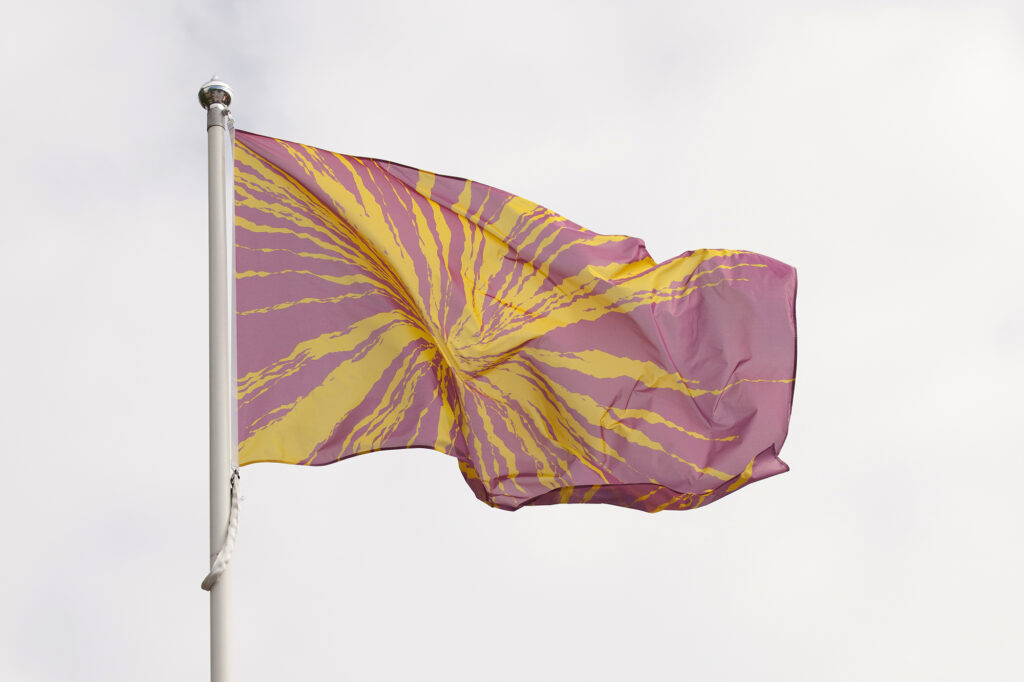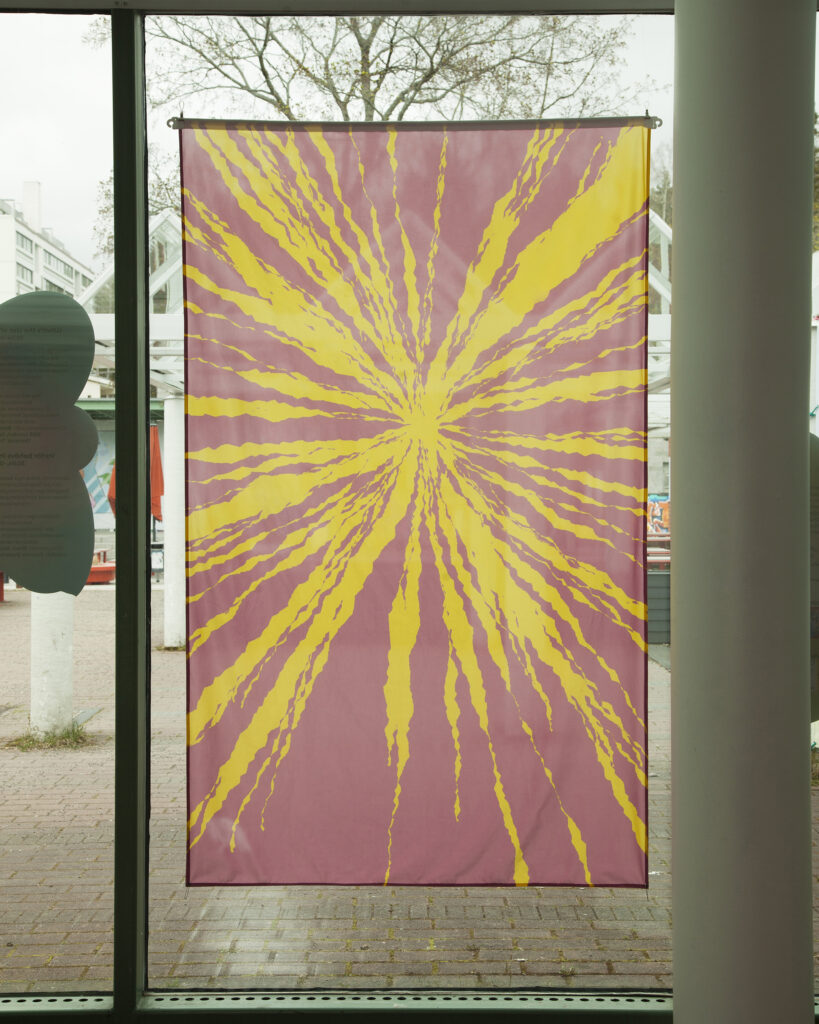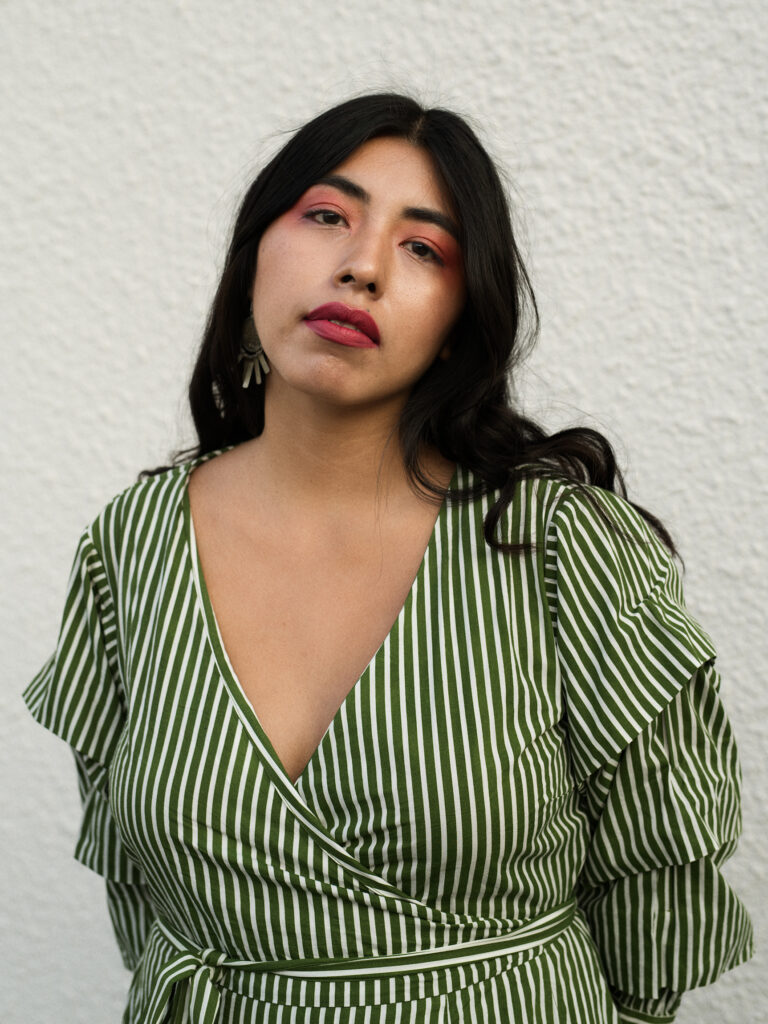 Gladys Camilo is a Chicana/ Mexican-American contemporary painter and textile artist working in Helsinki. Growing up in both the U.S.A. and Mexico has shaped the ways in which she understands herself, and how she interacts with her environment. Oscillating between different planes of existence has influenced her interest in the ecologies of Identity and trauma, which play a large role in her artistic practice.