On 13 May at 5-6pm Finnish time, as part of the exhibition What's the Use of Intersectionality?, Feminist Culture House speaks with Sippin' T, one of the Co-Founders of BBZ London.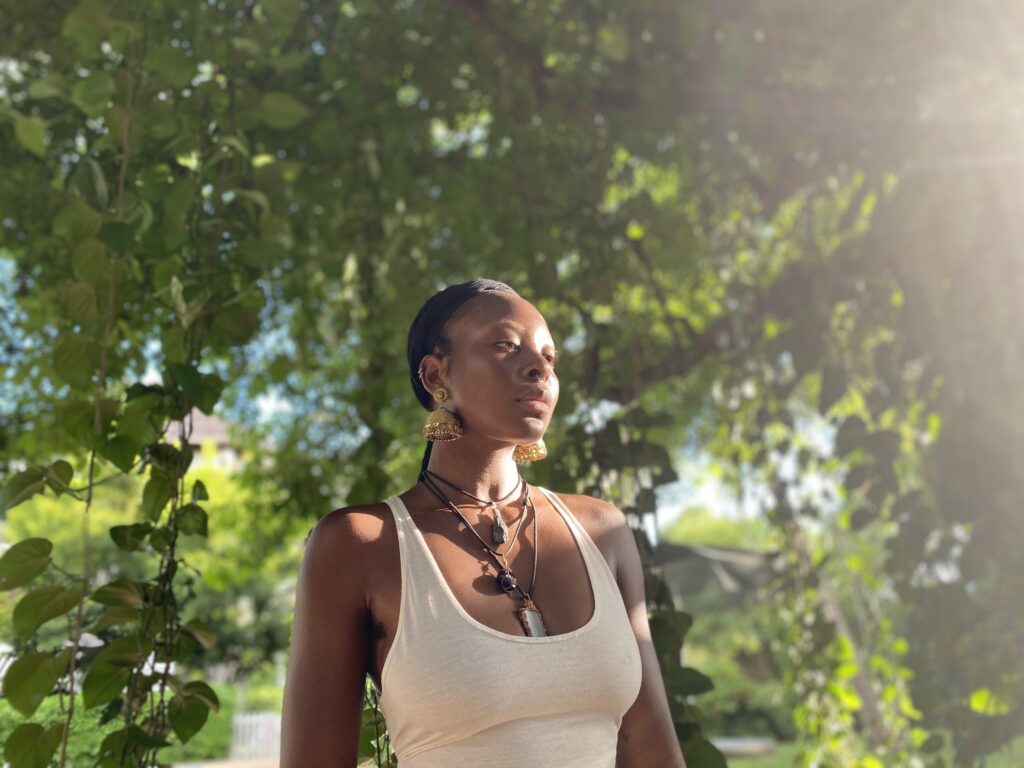 BBZ is an Art and DJ Collective based in South London with roots in nightlife and clubbing culture. They are dedicated to creating networks, and amplifying the experiences of queer women, trans folk, and non binary Black people & PoC in all aspects of their work. BBZ provides physical and online platforms for this specific community. 
Sippin' T (they/them) is a Social, Sound & Moving Image artist, based in London, UK & Kingston, Jamaica. The core thread throughout their practice is supporting the expansion of Queer Womxn, Trans, and Non-Binary people of Black Ancestry, using the correlation between warm fellowship, sound, and visuals as an alluring call to finding home within. Encouraging us to slow down, exist in the moment, that it's ok to be witnessed and to be reminded of your validity beyond the fast pace designed by capitalism.
This conversation has been documented by artist Kihwa-Endale, whose work is visible below. 
Kihwa-Endale (she/her) is an artist and spoken word poet based in Helsinki, Finland. In all of her works she portrays visceral experiences, which reflect on disillusions about socio-political and cultural perceptions. She has performed in Yökylä festivaali and Black Lives Matter charity Show; headlined Ruusu Open Mic; and attended virtual events based in New York and London, such as Virtual Stage and BYOB. Her poem 'Cobalt in Congo' was published by Civics Leicester in a Black Lives Matter anthology of collected poems. Furthermore she is an experienced editor of website content as well as articles.