Networks
In 2019, we held open studios in which we welcomed people to listen and comment upon our plans for the Feminist Culture House, and share their needs, wishes and dreams. Several people expressed hopes for different kinds of networks through which they could support their colleagues, and ask for help themselves. 
In response to the suggestions, we are developing peer networks for grant application and job reference letters; safer space studio visits; problem-solving, feedback and testing related to artistic practice; and emotional support for unpacking exhausting and draining working situations.
We've collectively been thinking of a system that functions like a time bank: as a supporter of Feminist Culture House, people can offer their time, resources, and knowledge, and receive similar support from others. We are planning how to develop this system, and welcome ideas, questions, or related info.  
We also welcome suggestions for networks that are needed amongst intersectional feminists working in the arts in Finland and elsewhere.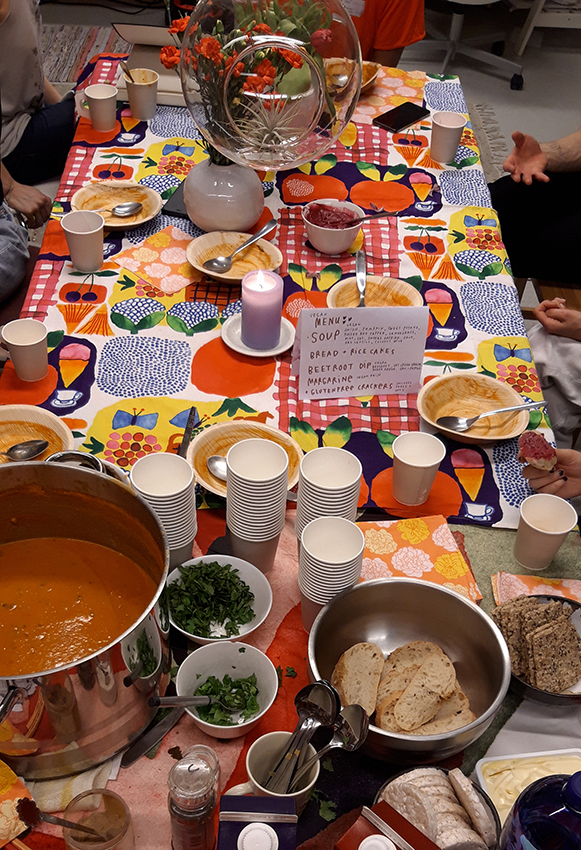 Open studio event at Poimu space, 2019. Courtesy of Feminist Culture House